Thanks for taking time to come to MyLabsForLife! We appreciate your interest and the time you're taking to check things out.
---
Full Script

MyLabsForLife is now offering an online professional supplement dispensary called "Fullscript". Take a look at some of the many benefits of accessing Fullscript via MyLabsForLife here.
The MyLabsForLife Team understands how costly it has become to obtain not only affordable lab testing, but also affordable professional grade nutraceuticals to help support health choices. MyLabsForLife is, therefore, offering an automatic discount to all MyLabsForLife visitors for all FullScript purchases in the interest of helping you minimize your costs for high quality products that you may want to choose.
The products offered on Fullscript are professional grade supplement brands that are usually only accessible to licensed professionals. These brands are generally not available in health food or grocery stores. They are reputable products that use third party testing and rigorous quality assurance methods to ensure that your body is getting higher quality ingredients in proper amounts for optimal effectiveness to help you feel your best. Fullscript offers access to a wide variety of products in a single place, which helps you avoid the extra time and confusion of ordering products from multiple sources.
Another advantage to using Fullscript is that the supplements offered on Fullscript are stored and shipped to you under the proper conditions to ensure that their potency hasn't been affected. This ensures that they can work to the best of their ability so your body can too. If you so choose, there is also an option to set up a time-saving automatic monthly shipment.
Thanks again for choosing to come to MyLabsForLife for information that hopefully enhances your pathway to improved health and wellbeing.
https://us.fullscript.com/welcome/avalon/
---
Dr. Amy Myers  MD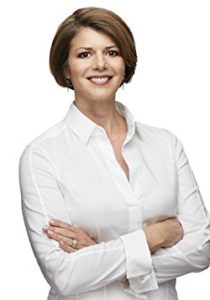 Dr. Amy Myers  MD is a well know physician and leader in the world of Functional Medicine.  Dr. Myers is also a New York Times Bestselling author of The Autoimmune Solution and The Thyroid Connection. She received her Doctorate in Medicine from LSU Health Sciences Center and spent five years working in emergency medicine before training with the Institute of Functional Medicine.