Thanks for taking time to come to MyLabsForLife! We appreciate your interest and the time you're taking to check things out.
---
Full Script

MyLabsForLife is now offering an online professional supplement dispensary called "Fullscript". Take a look at some of the many benefits of accessing Fullscript via MyLabsForLife here.
The MyLabsForLife Team understands how costly it has become to obtain not only affordable lab testing, but also affordable professional grade nutraceuticals to help support health choices. MyLabsForLife is, therefore, offering an automatic discount to all MyLabsForLife visitors for all FullScript purchases in the interest of helping you minimize your costs for high quality products that you may want to choose.
The products offered on Fullscript are professional grade supplement brands that are usually only accessible to licensed professionals. These brands are generally not available in health food or grocery stores. They are reputable products that use third party testing and rigorous quality assurance methods to ensure that your body is getting higher quality ingredients in proper amounts for optimal effectiveness to help you feel your best. Fullscript offers access to a wide variety of products in a single place, which helps you avoid the extra time and confusion of ordering products from multiple sources.
Another advantage to using Fullscript is that the supplements offered on Fullscript are stored and shipped to you under the proper conditions to ensure that their potency hasn't been affected. This ensures that they can work to the best of their ability so your body can too. If you so choose, there is also an option to set up a time-saving automatic monthly shipment.
Thanks again for choosing to come to MyLabsForLife for information that hopefully enhances your pathway to improved health and wellbeing.
https://us.fullscript.com/welcome/avalon/
---
Dr. Dawn DeSylvia MD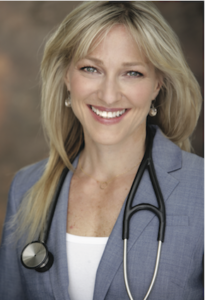 Dawn DeSylvia is MLFL chief medical advisor.  I will add her to the About Us page as soon as I can send you the script. Here is some info about Dawn to place on the Resource page for now, until I can get her moved to the About Us page. Will you please make it look like the way you did Fran's?
Dr. Dawn DeSylvia
Shortly after a report called Crossing the Quality Chasm: A new Health System for the 21st Century published by the Institute of Medicine of the National Academies. I was struck that such a prestigious Institute had found, what I believed to be true for quite some time. They stated that, "between the healthcare system we have, and the healthcare system we could have, exists not a gap, but a chasm."
Twelve years later, it troubles me to report that this chasm has only increased.  With exponential advances in scientific knowledge, much of which is supporting basic (as well as ancient) healing principles; it is astounding how little this information is integrated into the majority of healthcare today. However, I am hopeful, and as one famous speech recently echoed, "A new day is on the horizon!"
My Labs for Life is part of that new day.
Through science, education and community My Labs for Life is empowering people to live healthier and happier lives.
No longer will people hear, "there is nothing we can do",  "there's nothing wrong" or the only option is a medication to treat (or often mask) the symptom.
We know that paradigm is the chasm of our current health care system, and that there is both science and experiential data supporting the truth that there is Always Something that can be done-even if to decrease the side effects of the current treatment, and many times discovering the root cause and sometimes cure of the disease.
My Labs for Life is a game changer in this evolution. Empowering people to take back their health, and have a reliable source of information to test and know what is at the root of making them ill, or putting them at risk for illness, we will both be able to restore health and vitality to many people that have been told "there is nothing wrong" or "nothing we can do", but also be a wave of change and mortar in building the bridge that will cross this quality chasm, and bring the medicine that exists to all who are in need.
Dr. Dawn DeSylvia MD
Dr. Stephanie Canale MD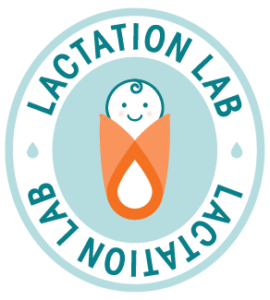 The idea for Lactation Lab was born from personal experience, both as a doctor and as a mother. When I was breastfeeding my first child, I tried to eat well while also working full-time.  I was juggling my medical practice, being on-call, doing hospital work, while also trying to be the best mother I could.  I experienced difficulties first hand trying to keep up my milk supply and was concerned about the quality of my milk. This was only intensified when I gave birth to my second child 20 months later. She was born underweight and needed all the nutritional help she could get.  The scientist in me wanted to know what exactly was in my milk and what I could do to help her. Extensive literature searches revealed blanket statements about the overall safety of breast milk but no tools or tests existed to find measurable, objective data. I wanted to confirm that I was providing my child with all of the nutrients she needed and more.
In my medical practice, many mothers expressed the same concerns about the quality of their breast milk and frustration with the inability to uncover any information about it through lab testing. Faced with these questions and an obvious need for answers, I decided to use the academic resources available to me, consult with my colleagues and develop a unique, comprehensive set of tests specifically for breastmilk. It is my hope that the scientific knowledge gained by this research will ensure that mothers everywhere raise the healthiest babies possible.Dr. Stephanie Canale, MD
---
Dr. Amy Myers  MD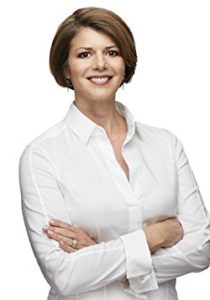 Dr. Amy Myers  MD is a well know physician and leader in the world of Functional Medicine.  Dr. Myers is also a New York Times Bestselling author of The Autoimmune Solution and The Thyroid Connection. She received her Doctorate in Medicine from LSU Health Sciences Center and spent five years working in emergency medicine before training with the Institute of Functional Medicine.
---
Brian Hoyer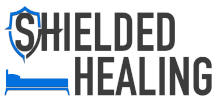 Brian Hoyer is a longtime friend and colleague of MyLabsForLife. Thanks to Brian's acumen related to the health challenges due to EMF (electromagetic field aka electromagnetic force) exposure, the office where MyLabsForLife currently operates out of is a "WiFi" free zone. Yes, it is true, we are hardwired for service and are very thankful for learning about this option thanks to Brian's care and concern for our health & wellbeing. Brian offers a unique service in the growing field of evaluating ways to limit  EMF exposure with the intention of minimizing potential health challenges EMF's may have on innate biologic processes. Brian is trained in how to detect and implement solutions for potential exposure to electromagnetic radiation that meet the standards for health recovery according to Geovital Academy, a naturopathic clinic operating in Austria for over 35 years. Brian offers home and business EMF inspections and creates individualized and customized recommendations for homes and business's.  This often includes shielding protocols for the living space that can be used in combination with the products below to drastically lower or even eliminate different types of EMF exposures in your home.
To learn more about Brian and what his unique skills offer please click here (Hyperlink: http://www.shieldedhealing.com/home-health-assessments.html)
---
Shari Lee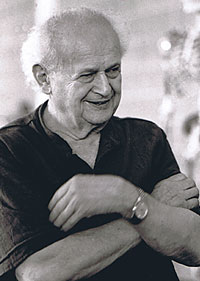 Team MyLabsForLife actively participates a method of movement known as Feldenkrais. The Feldenkrais Method® is a powerful and revolutionary approach to improving your life that uses gentle, mindful movement to bring new awareness and possibility into every aspect of your life. Developed by Dr. Moshe Feldenkrais, the Feldenkrais Method has helped millions of people worldwide. There are many ways to experience Feldenkrais such as personal sessions, group sessions and eco friendly sessions through Shari Lee, a certified Feldnekrais practitioner. To learn more about Moshe Feldenkrais himself and Shari Lee's ecofriendly sharing of the Feldenkrars method, please follow the link below and whatever you do, "Keep Moving" because as Moshe himself stated, "Movement is life; without movement life is unthinkable"
http://www.feldenkraisjourneys.com/about-feldenkrais.html
---
Fran Capo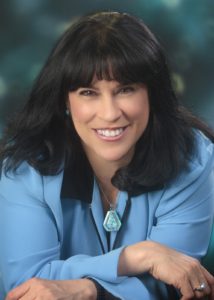 https://hopevillethecityoflight.com/
Fran Capo is loved by the staff of MyLabsForLife. Fran understands the gift humor offers in a world that sometimes seems so out of control. Fran Capo is a comedienne, motivational speaker, 18 time author, spokesperson, TV host, comedy producer and 6-time world record holder most known as the Guinness Book of World Records fastest talking female clocked at 603.32wpm.
Fran has written a beautifully heartwarming and soothing story called "Hopeville" a simple story, told to inspire, motivate, and keep people realizing that they too can create their own miracle, if they only ask for it. We hope you enjoy it as much as Team MyLabsForLife has!
---
Health Share Lady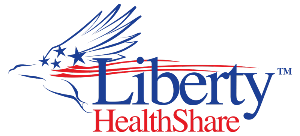 Liberty HealthShare℠ is not insurance. A health share account unites like-minded people to share medical costs together. Karen Karen Torsoe is a New York based independent representative and member of Liberty Health Share. She is a wealth of knowledge when it comes to explaining how a health share account works and can be applied to medical coverage. Please click on Liberty Health Share (hyperlink) to learn more about how this program works and may be able to support you on your journey towards optimal health and wellbeing.
https://www.thehealthsharelady.com/
---
Nora Gedgaudas
Primal Mind – Primal Body by Nora T. Gedgaudas, CNS, CNT.
Nora Gedgaudas is a widely recognized expert on what is popularly referred to as the "Paleo diet". She is the author of the international best-selling book, Primal Body, Primal Mind: Beyond the Paleo Diet for Total Health and A Longer Life. She is also the author of the best selling ebook: Rethinking Fatigue: What Your Adrenals Are Really Telling You and What You Can Do About It.
Nora is an experienced nutritional consultant, speaker and educator, widely interviewed on national and international radio, popular podcasts, online summits, television and film.
---
Marcia Hinds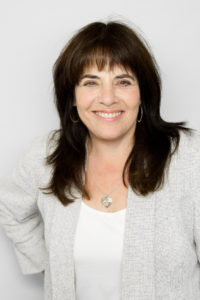 "I Know You're In There"
Marcia wrote I Know You're In There: Winning Our War Against Autism. This inspirational book is the story of her son's recovery. The "experts" said Ryan would need to be institutionalized. But they were wrong. Ryan is now an engineer at a major aerospace company. Ryan's recovery was not miraculous. It was the result of receiving proper medical care. Marcia's shares their story of hope as only a mother can and will make you RETHINK Autism. An autism diagnosis no longer has to mean "game over." When a child's health can be restored by treating hidden viruses and infections, then recovery becomes possible. For more information on this incredible story of love, dedication and healing, please learn more by clicking (hyperlink)  "I Know You're In There"
http://autism-and-treatment.com/
---
Ways to Create a Functional Environment

Environmental Working Group (EWG) mission is to use the power of public information to protect public health and the environment. The EWG is a non-profit organization, founded in 1993 by Ken Cook and Richard Wiles. In 2002, the Environmental Working Group established the EWG Action Fund, an organization that advocates on Capitol Hill in order to protect the most vulnerable of our human population from the ever mounting array of toxic contaminants found in our environment that are known threats to our overall health and well being.
The EWG group effectively uses evidence based research to provide practical information that can be used to protect our family, our communities and our natural resources with policies that support conservation and sustainable growth development. Learn more about EWG.
---
Health & Wellness Organizations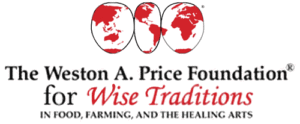 The Weston Price Foundation is dedicated to restoring nutrient-dense foods to the human diet through education, research and activism. It supports a number of movements that contribute to this objective including accurate nutrition instruction, organic and biodynamic farming, pasture-feeding of livestock, community-supported farms, honest and informative labeling, prepared parenting and nurturing therapies. Specific goals include establishment of universal access to clean, certified raw milk and a ban on the use of soy formula for infants. For more information: www.westonaprice.org.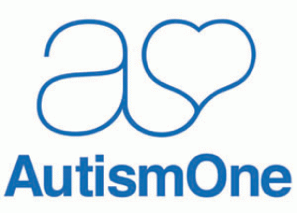 AutismOne is a nonprofit, parent-driven organization that provides education and supports advocacy efforts for children and families touched by an autism diagnosis. For more information: www.autismone.org.
---
Disclaimer – The statements on this site have not been evaluated by the Food and Drug Administration. Any products mentioned or discussed on this site are not intended to diagnose, treat, cure, or prevent any disease. The information on this site is not intended to be a substitute for professional medical advice. The health related and medical information and on this site is provided as an information resource only, and is not to be used or relied on for any diagnostic or treatment purposes. This information is not intended to be patient education, does not create any patient-physician, client-nurse practitioner or patient-pharmacist relationship, and should not be used as a substitute for professional diagnosis and treatment. You understand the service provided by MY LABS FOR LIFE, LLC is a service provided at your request and not suggested by our medical director or education staff.
It is recommended the reader of this site consult with a qualified health care provider of their choice when using any information obtained from this site and affiliate sites. Please consult your health care provider before making any healthcare decisions or for guidance about a specific medical condition.
In concert with evidence-based information, this site proposes certain theoretical methods of functional and nutritional support that may not be supported by conventional or mainstream medicine. Any information obtained from this site is left to the discretion and is the sole responsibility of the user of this site.
The contributors of this site cannot be held responsible for the information or any inadvertent errors or omissions of the information. By visiting this site you agree to the foregoing terms and conditions, which may from time to time be changed or supplemented. If you do not agree to the foregoing terms and conditions, you should not enter this site. The contributors of this site shall have no liability, for any damages, loss, injury, or liability whatsoever suffered as a result of your reliance on the information contained in this site.
Please Note: Due to state billing laws, at this time, My Labs for Life LLC cannot provide service to residents of NY, NJ and RI.